Here is the feedback I've received from the freelance blogging clients I've worked with:
An Experienced Blogger Who Knows WordPress Inside Out

"I have been working with Joe for two or three years. In that time, I have found him to be reliable, polite, professional and hard working. He always researches new topics thoroughly and goes above and beyond what is expected.
"Without a doubt, he is one of the most experienced bloggers who is writing about WordPress. He is capable of writing tutorials, list posts, theme reviews, plugin reviews, news, opinion pieces, and more.
"Joe also has a lot of experience in other internet marketing related topics too. For my own blog, he has written articles on SEO, online marketing, website development, design, blogging, and making money online.
"I highly recommend other website owners to get in touch with Joe if they are looking for a professional blogger to help them increase traffic to their website. You will not be disappointed."
from Kevin, Kevin Muldoon
---
WordPress Blogger

"Joe is a very thorough and professional freelance writer, he has been working on WPLift for many months now and each post is consistently well-researched and written to the highest standard.
"I have no problem recommending him to anyone looking for a great all-round writer."
from Oli, WPLift.com
---
Content Writer

"We developed a relationship with Joe that went far beyond content writing. Joe was a reliable and thoughtful partner to us across multiple projects, and often suggested helpful directions both for our content and for our businesses as a whole. He was self-directed, and did excellent, timely work with little oversight.
"He's also very knowledgeable about WordPress and web technologies in general, and even though much of our content is aimed at beginning users, I regularly found myself learning from his writing.
"I heartily recommend Joe for anyone looking for a great professional writer who's also a strategic partner."
from Fred Meyer, WPShout and WP Business Tips
WordPress Product Reviews

"I found Joe while looking for a knowledgeable and professional writer to join our team at WP Mayor. I'm very pleased with his work and can recommend him for his flexibility, attention to detail and adherence to deadlines.
"His communication is top notch and he can blend seamlessly into any content production team."
from Jean, WPMayor.com
---
WordPress Blogger

"I've had a few articles from Joe so far and each time he's obviously put quite a lot of effort into writing every one of them. Accurate, detailed and on-time, he's without doubt brought value to our site! I'd recommended his services to anyone looking to enrich their content marketing strategy!"
Freelance WordPress Blogger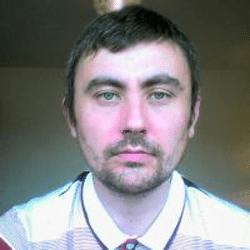 "I first came into contact with Joe through his blog which I read often, so when he began looking for freelance writing gigs I had no doubt he would be a great fit for my WordPress related website. I was not wrong.
"Joe has been the driving force behind WPSquared.com where his writing is both informative and fun to read. It is therefore no surprise that Joe has become a much sought after writer and has written for many of the best WordPress blogs on the net.
"If Joe agrees to take on your writing project (whether WordPress related or not) you can be sure that you will be getting your money's worth. We have been more than happy with his work and hope to be working with him for a long time to come."
from Sam, WPSquared.com
---
WordPress Website Contributor

"Joe is simply a brilliant writer and extremely knowledgeable of the WordPress industry. His excellent work really does speak for itself. I would highly recommend him without any hesitation."
from Devesh, WPKube.com
---
Email Marketing Content
"I met Joe in an online workplace. He sent me a couple of samples of his work and I really liked how it was done. But we lost touch. I searched for new writers but his work is simply unique. I searched for him for a couple of days and weeks and finally found him on his site!
"Well, as they say, the rest is history. He didn't fail my expectations. It was worth the search! His writing is very outstanding and he's professional with his work and the way he manages tasks. And this means a long term work relationship. Thank you so much Joe."
from Chris
---
Product Review Writer
"When I saw Joe was offering his services as a freelance writer I decided to give it a go. I commissioned a couple of 'How to' articles and half a dozen product descriptions.
"So how did Joe do? Really well actually. The articles are well researched, written in a user-friendly way and made good use of the keywords. Joe even popped in some external links to authority pages. The job was delivered well in advance of the agreed deadline. I could have no doubt got this written cheaper elsewhere but it wouldn't have been to such a high standard.
"Will I be back with more content writing work – absolutely yes."
from Tom
Convinced? To get in touch please head over to the contact page.